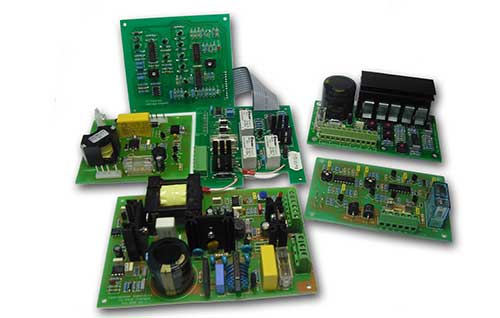 Elegant solutions for power supply and battery charging applications
Castlepower has two main areas of activity in the power electronics industry:
Redesign of obsolete or unreliable PCB assemblies
Custom design for new applications
Castlepower engineers work with the customer to solve all the issues of the project requirement, including the power electronic design, (whether linear or switch-mode), interconnection, packaging and mechanical mounting or housing design.
Only highly specified and carefully sourced components are used in the design manufacturing process.
Full validation and testing is integral in the design and manufacturing process including EMC testing and certification, where appropriate.
Managing Director and Chief Designer
Chris Keohane is a well known individual in the electronics industry, with a wide background in design and sales.
His experience has included design leader for MARS Money Systems, designing coin mechanisms using a combination of linear, digital and mechanical solutions.
This was followed by nearly twenty years as Engineering and Sales Director for a manufacturing company in High Wycombe, becoming a major supplier to a large UK electronics distributor. This involved the development of a wide range of products across many sectors including: bench power supplies and battery chargers, a range of DVMs and counters, logic probes and test devices amongst others. Products developed for other industrial customers included battery charger systems for golf carts, linear back-up power supplies for railway trackside data transmission etc.
In 1990 he set up Castlepower Electronics, a design and manufacturing company to specialise in the design and manufacture of power products for the industrial, railway, medical, fire and security industry.